Metal Steel Pipe Embossing Machine
Pipe material: stainless steel / copper / carbon steel / iron / galvanized / aluminum, etc
Tube shape: round
Application fields: furniture, architecture, etc
Color: blue, green, other colors
Pipe diameter:
Ø
12-114 mm
Pipe thickness: 0.2-2.2 mm
Hotline:
+86-18820879368

Consultation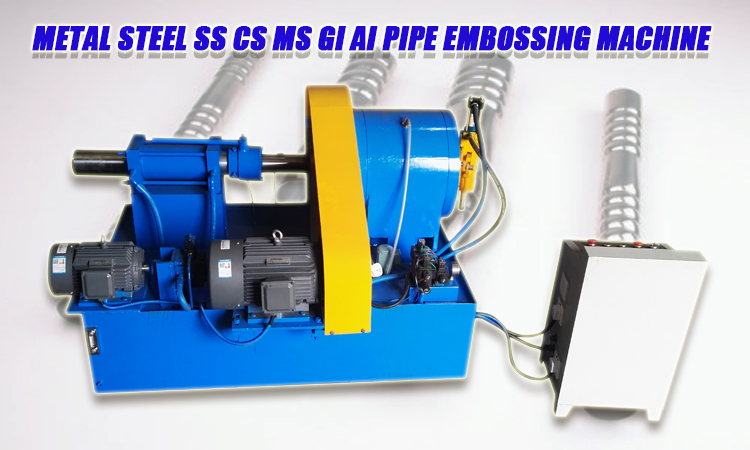 Stainless Steel/Copper/Carbon Steel/Iron/Galvanized Etc
Decorative Metal
Round Tube Rotary Forging Swaging Flower Pipe Embossing Machine
Product introduction
Metal steel pipe embossing machine is a kind of equipment which is used to process all kinds of metal tubes into all kinds of fancy tubes. The equipment has the characteristics of simple operation, high production efficiency, stable forming effect, etc., and is widely used in the field of civil household. The products can be used for rotary forging of stainless steel pipes, iron pipes, carbon steel pipes, galvanized pipes, aluminum pipes, copper pipes, etc. the products are used in tables and chairs, doors and windows, guard rails and handrails, etc., with high aesthetic value.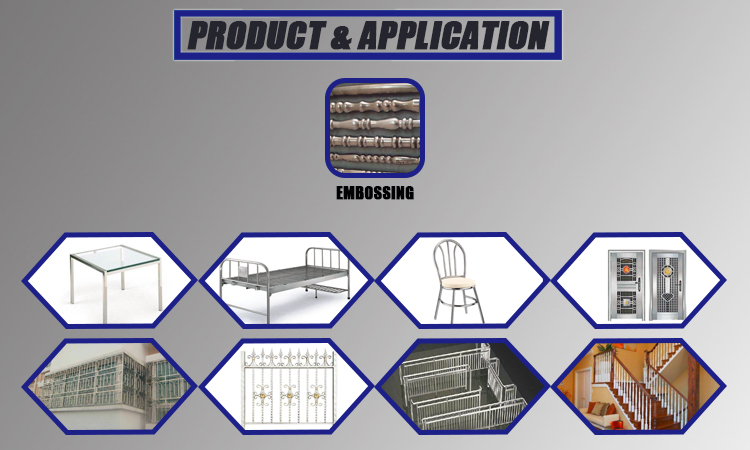 Model & Parameter
Metal Steel Pipe Embossing Machine

Model
GXG-25
GXG-50
GXG-76
GXG-114
Round pipe range (mm)
Ø12—25

Ø25—50

Ø25—76

Ø38—114

Wall thickness range (mm)
0.2—0.8
0.3—1.5
0.5—2.0
0.8—2.2
pattern length (mm)
300
300
300
300
Look and see.

No relevant information