High Frequency Pipe Making Machine
Pipe material: SS/CS/MS/GI / copper / iron etc
Pipe shape: round / square / rectangle / special shape, etc
Application fields: furniture, construction, municipal facilities and other fields
Pipe range:
Ø
8-325 mm
Square tube range: 10 * 10-250 * 250
Thickness range: 0.2-10 mm
Hotline:
+86-18820879368

Consultation
Round/Square/Rectangle/Special-shaped Etc Stainless Steel/Copper/Carbon Steel/Iron/Galvanized Etc
Decorative Metal Pipe Making Machine Welding Tube Mill
Product introduction
High frequency ERW pipe welding machine is a professional equipment for producing carbon steel pipe and galvanized pipe. It can be used to produce handrails, railings, tables and chairs and other pipes. By welding a pipe-making machine with a mold design, it can be easily and directly extruded into pipes of different shapes, such as round, square, rectangular, and special-shaped.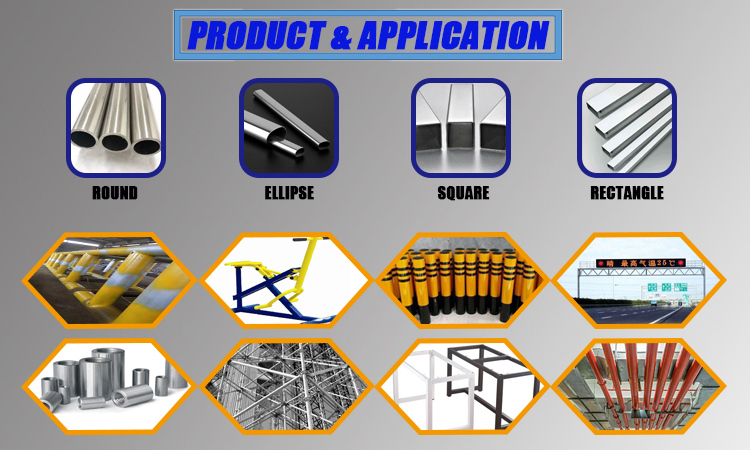 Production process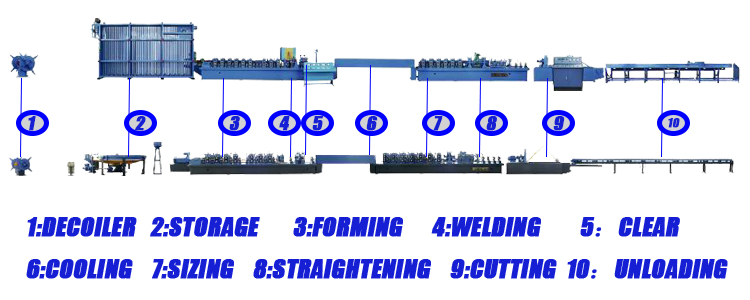 Model & Parameter
High Frequency ERW Pipe Welding Machine Tube Mill

Model

Tube diameter range

(mm)

Wall thickness range

(mm)

Main motor power

(KW)

High-frequency welding machine

power(KW)

GXG-32

Ø8—32
1/5"—1"

0.3—1.2

37

100

GXG-45

Ø10—45
5/8"—1-1/4"

0.4—1.5

55

100

GXG-50

Ø12—50
1"—2"

0.5—1.8

75

150

GXG-63

Ø13—63
1-1/4"—3"

0.5—2.0

110

150

GXG-76

Ø19—76
2"—4-1/2"

0.5—2.5

132

200

GXG-76L

Ø22—76
3"—6-5/8"

1.0—3.0

160

250

GXG-95

Ø32—95
4-1/2"—8-1/2"

1.0—4.0

200

300

GXG-114

Ø38—114
6-1/5"—10-3/4"

1.5—4.5

200

300
Look and see.

No relevant information